EIFF: Scottish Short Films
A selection of short films from filmmakers born or based in Scotland, reflecting the current face of the nation.
From the absurd to the poignant, this programme showcases the challenges impacting all generations whether that be in relation to geography, circumstance, grief or good old family dynamics. Across writers, directors, producers, on-screen talent and crews, this exciting mix of films represents the amazing variety of filmmaking talent coming out of Scotland today.
Holly Daniel, Scottish Short Films Programmer
Image gallery
A gallery carousel of 6 items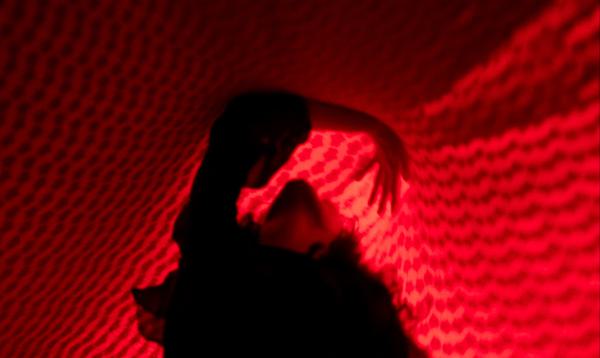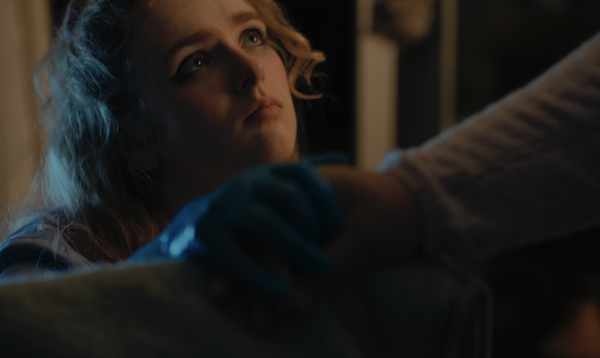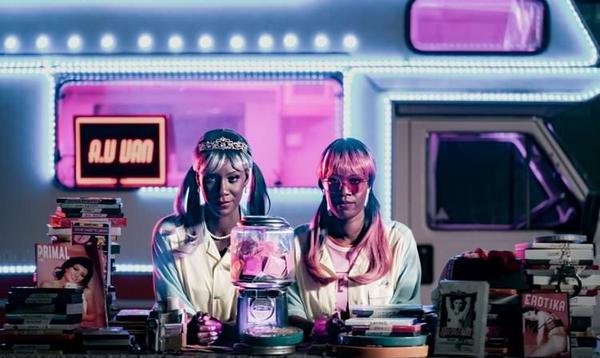 Films in running order (93 min):
BLACKWOOL Eubha Akilade / Scotland / 2023 / 15 min
On her first day at a high school in rural Scotland, a London teenager is targeted for her afro hair by a cocksure class bully and must harness her inner power.

And So It Was Niall Morison MacRae / Scotland / 2023 / 15 min / English, Scottish Gaelic with English subtitles
Having recently faced the loss of her sister, Norah MacRae - the longest serving Post Office worker in Scottish history - begins to reflect on what's to come in her remaining years from the wee shop attached to her house.

The Möbius Trip Simone Smith / Scotland / 2023 / 17 min
A road trip pushes a dysfunctional family to the brink after their journey descends into a claustrophobic hallucinatory nightmare.


Care Jagoda Tłok / Scotland / 2023 / 14 min
Two carers; a disheartened young immigrant and an experienced but irritable Scottish lady strike up an unlikely connection, while they struggle to give people the care they deserve under their private agency's command.

A.V. Van Morayo Akandé / Scotland / 2023 / 12 min

Two film-fanatic sisters try to reconnect with their estranged deceased father by selling his vintage porn collection.

The Singer Cora Bissett / Scotland / 2023 / 20 min / British Sign Language, English with English subtitles
In the loud streets of Glasgow, deaf song-writer Joe meets busker Andy. The two learn to communicate over their love of music and realise together they can create something unique.
Supported by Edinburgh Napier's Screen Academy Scotland
Tickets for Edinburgh International Film Festival (EIFF) are managed by Edinburgh International Festival. To buy tickets for anything in our programme, you must register for an account with Edinburgh International Festival.
Ticket prices & concessions
£10 - Full price
£7 - Concession
£5 - Under 18s
Low-income benefit recipients, students, under 26s, arts workers, D/deaf and disabled people are entitled to a 30% concession discount. Under 18s get 50% off tickets. All concessions are subject to availability. Proof of eligibility may be requested at venues.
Access Pass
The Access Pass from Edinburgh International Festival is a ticket booking scheme which allows customers to share their specific access requirements with our box office and venue staff so we can provide the best possible experience.
You can sign up to the Access Pass for access-specific bookings at Edinburgh International Film Festival such as wheelchair spaces.
Access screenings

A full list of audio described and captioned screenings is available for selected titles in the festival.
Booking fees & e-tickets
There are no booking fees for EIFF. In line with our commitment to environmental sustainability, we would encourage you to opt for electronic tickets, however, if you choose to receive your tickets by post, a £2 charge will be applied.
Ticket deals
For all the latest ticket deals from EIFF, sign up to out new mailing list.
Group bookings
A 10% discount is available for groups of more that 10. For groups of more than 20, phone the Edinburgh International Festival Box Office on +44 (0131 473 2000 or email box [email protected]
Ticket exchanges & refunds
No refunds will be given except in the event of cancellation of a screening or event. Tickets may be exchanged up to 48 hours before a performance to another performance of the same show, subject to availability. A £1.50 fee per ticket exchanged will be charged.
We have partnered with Secure My Booking to offer optional ticket protection for all EIFF @ Edinburgh International Festival events. Our ticket protection allows you to recoup 100% of the paid ticket price (including any fees) if you are unable to attend your event for any number of covered reasons, including illness, travel delays, adverse weather conditions and more. For more information, please visit securemybooking.com.
Certificates & content warnings
You can find an advisory age certificate in the credits for each film, recommended by EIFF, or the BBFC.
Please check individual film listings for a description of full content warnings.
Buying tickets
You can buy tickets online or over the phone by calling the Edinburgh International Festival Box Office on +44 (0)131 473 2000 during selected opening hours - visit Booking Information for further details.
You can also book tickets in-person at The Hub from Friday 4 -Wednesday 23 August, open Monday - Sunday 12noon - 5pm (open late on performance nights at The Hub).
Pop-Up Box Offices will run at Vue Cinema Omni Centre, Everyman Edinburgh and the Old College Quad during Festival screening days.

Getting to & around our venues
Individual details about getting to and around Edinburgh International Film Festival venues are available via our venue pages:
Further access information
For further information on access, please contact [email protected]
Photo: The Möbius Trip
© 2023 Simone Smith