The 2022 International Festival in pictures
News & Blogs
29 Aug 2022
News Story
Thank you to everyone who joined us for the 2022 Edinburgh International Festival.
This was a very special year for us, marking our 75th anniversary, our first full-scale Festival since 2019 and our Festival Director Fergus Linehan's final Festival after eight years with us. Hosting familiar friends of the Festival alongside many artists making their debuts, it was wonderful to welcome the world to Edinburgh once more.
MACRO
In a continuation of the tradition introduced by Fergus Linehan, we kicked off the Festival with a spectacular, free opening event! This year started with MACRO: an incredible collaboration between circus company Gravity & Other Myths, Australian dance group Djuki Mala, the National Youth Choir of Scotland and traditional Celtic musicians, with Edinburgh Makar Hannah Lavery kicking things off with a spoken word performance. Around 15,000 people came to the iconic BT Murrayfield Stadium to celebrate both the start of the 75th Festival and the beginning of our UK/Australia Season.
Image gallery
A gallery carousel of 6 items
Classical Music & Opera
Our opera programme opened with the beautifully staged Rusalka, followed by acclaimed, star-studded concert performances of Fidelio and Salome. Our symphonic series filled the Usher Hall to the rafters with world-class orchestras, including residencies from the Philharmonia Orchestra and The Philadelphia Orchestra, the return of our very own Royal Scottish National Orchestra and a debut concert from the Helsinki Philharmonic Orchestra. The Queen's Hall provided a stage for sparkling solos and enchanting ensembles including Golda Schultz, the Takács Quartet and the Chineke! Chamber Ensemble and William Barton.
Image gallery
A gallery carousel of 7 items
Theatre
Our theatre programme traversed the globe with plays of all shapes and sizes; from solo pieces by icons of stage and screen Gabriel Byrne and Alan Cumming, to sweeping epics Counting and Cracking and A Little Life. The Church Hill Theatre hosted compactly choreographed ensemble pieces The End of Eddy and When You Walk Over My Grave, as well as Kiki Katese and the Women Drummers of Rwanda's deeply moving exploration of forgiveness and reconciliation, The Book of Life.
Image gallery
A gallery carousel of 6 items
Dance
Classic tales such as Coppélia and The Jungle Book were transformed into dynamic explorations of modern social issues by Scottish Ballet and the Akram Khan Company respectively, while other choreographers drew inspiration from everything from ancient Buddhist philosophy to their parents' house parties.
Image gallery
A gallery carousel of 5 items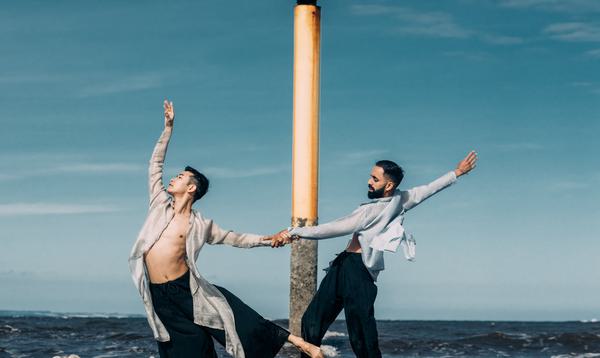 Contemporary Music
Jazz legend Herbie Hancock opened our contemporary music programme, bringing an electrifying atmosphere to the Edinburgh Playhouse. After that, we headed over to Leith Theatre to see singer-songwriters such as Ezra Furman and Lucy Dacus, genre-defying artists including Ibeyi and Arooj Aftab, and virtuoso fiddlers Taraf de Caliu and Martin Hayes light up the stage.
Image gallery
A gallery carousel of 5 items
Refuge
Our Refuge series, created in collaboration with the Scottish Refugee Council, featured artists who have moved to the UK from abroad and explored lived experiences of migration. Spanning theatre, dance, music, conversation and even an art installation, the programme provided a series of moving and thought-provoking moments.
Image gallery
A gallery carousel of 5 items
Free events
Building on the success of our opening night, we held three more large-scale free events this year to thank the city of Edinburgh for being our home for the last 75 years, giving away over 35,000 free tickets. There was a historic, powerful concert from the newly formed Ukrainian Freedom Orchestra, the immersive, technicolour Dreamachine experience and a performance of familiar and future favourites by the Philadelphia Orchestra in the Edinburgh Playhouse, broadcast live to the Ross Bandstand in Princes Street Gardens.
Image gallery
A gallery carousel of 6 items
Learning & Engagement
This year, our residency at Leith Academy culminated in Muster Station: Leith, an immersive theatre piece that took over the school. Students were trained in theatre skills with many then taking on paid roles as part of the Front of House team, while others made a quilt which was used in the performance. They even received a visit from First Minister Nicola Sturgeon.
We also held dance workshops for children and adults inspired by Jungle Book reimagined around the city, encouraging participants to engage with social issues through dance. The team also created a We Are Monchichi dance workshop, in partnership with the charity SHE, as well as organising free tickets to classical music concerts for hundreds of young people through the Young Music Pass.
Image gallery
A gallery carousel of 5 items
Photo: The Book of Life on Calton Hill
© 2022 Jassy Earl